---
My name is Trae, and this is my life.

I'm your average person in their thirties - I was born in Chicago, mostly raised in Milwaukee, spent over a decade of my adult life in Eau Claire, WI -- and now currently live with my lovely wife Crysta in Lafayette, IN.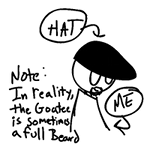 I've spent a good chunk of my life dedicated to fandom conventions, having cofounded Wisconsin's longest running Anime Con (No Brand Con). I also write and draw comics - most notably the webcomics UnCONventional and The Chronicles of Crosarth. Besides that, I've maintained a blog for over a decade of varying quality, and I record original music on a semi-regular basis under the name Lt. Snorkel.

I also used to have a band, Happy Wednesday, but it's hard to keep that sort of thing together when almost all the members move to different cities.

I co-created Nerd & Tie with Pher Sturz and Nick Izumi. It's a geek podcast and news site, although we're also branching out into running conventions these days too. What can I say, it's addictive.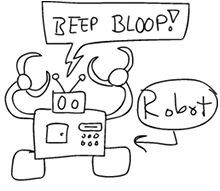 I have a Bachelor of Arts from the University of Wisconsin Eau Claire, where I majored in Political Science (with a minor in Web Development and Design). I don't actually use said degree ever, but it's always nice to have a piece of paper. I currently telecommute for a fairly large corporation, but you'll never see me name it on my site... because I have strong opinions, and they may not want to be associated with them.

I'm a Wiccan, a Democrat, relatively tall, a bit overweight, usually have a beard, and my hair is thinning in the back. That's pretty much the whole story.