---
My name is Trae, and this is my life.

I'm your average person in their thirties - I was born in Chicago, mostly raised in Milwaukee, and have spent most of my adult life in Eau Claire, WI where I live with my wife Crysta -- though there was a seven year period where I lived in Lafayette, IN in the middle too.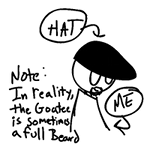 There are a lot of things about me which I don't always mention at first. It may not be immediately obvious, but I'm genderqueer. My pronouns can be a complicated topic, so if you don't know me that well "they/them" is always a safe bet.

I'm a Wiccan witch, and have been practicing for over twenty years. Specifically I'm a eclectic solitary Wiccan who follows a simplist path heavily influenced by animism. So yeah, when I yell at the printer there is a little part of me afraid I'll hurt its feelings.

I've spent a good chunk of my life dedicated to fandom conventions, having cofounded Wisconsin's longest running Anime Con (No Brand Con). I took a chunk of time off from that con (while I was in Indiana), but I am currently back on staff doing... stuff. I also write and draw comics - most notably the webcomics UnCONventional and The Chronicles of Crosarth. Besides that, I've maintained a blog for over a decade of varying quality, and I record original music on a semi-regular basis under the name Lt. Snorkel.

I also used to have a band, Happy Wednesday, but it's hard to keep that sort of thing together when almost all the members move to different cities.

I run Nerd & Tie which I co-created with Pher Sturz and Nick Izumi. It's a geek and convention podcast and news site, although we also branched out and ran a convention. Pher left Nerd & Tie in 2016, and Gen Prock came on board to take his place. I'm proud of what we've built there.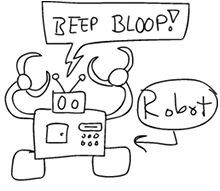 I have a Bachelor of Arts from the University of Wisconsin Eau Claire, where I majored in Political Science (with a minor in Web Development and Design). I don't actually use said degree ever, but it's always nice to have a piece of paper. I currently telecommute for a fairly large corporation, but you'll never see me name it on my site... because I have strong opinions, and they may not want to be associated with them.

I'm a Democrat, relatively tall, a bit overweight, usually have a beard, and my hair is thinning in the back. That's pretty much the whole story.