One last Soldiers of the Sun post...
Posted October 9, 2014 - 11:22:12
---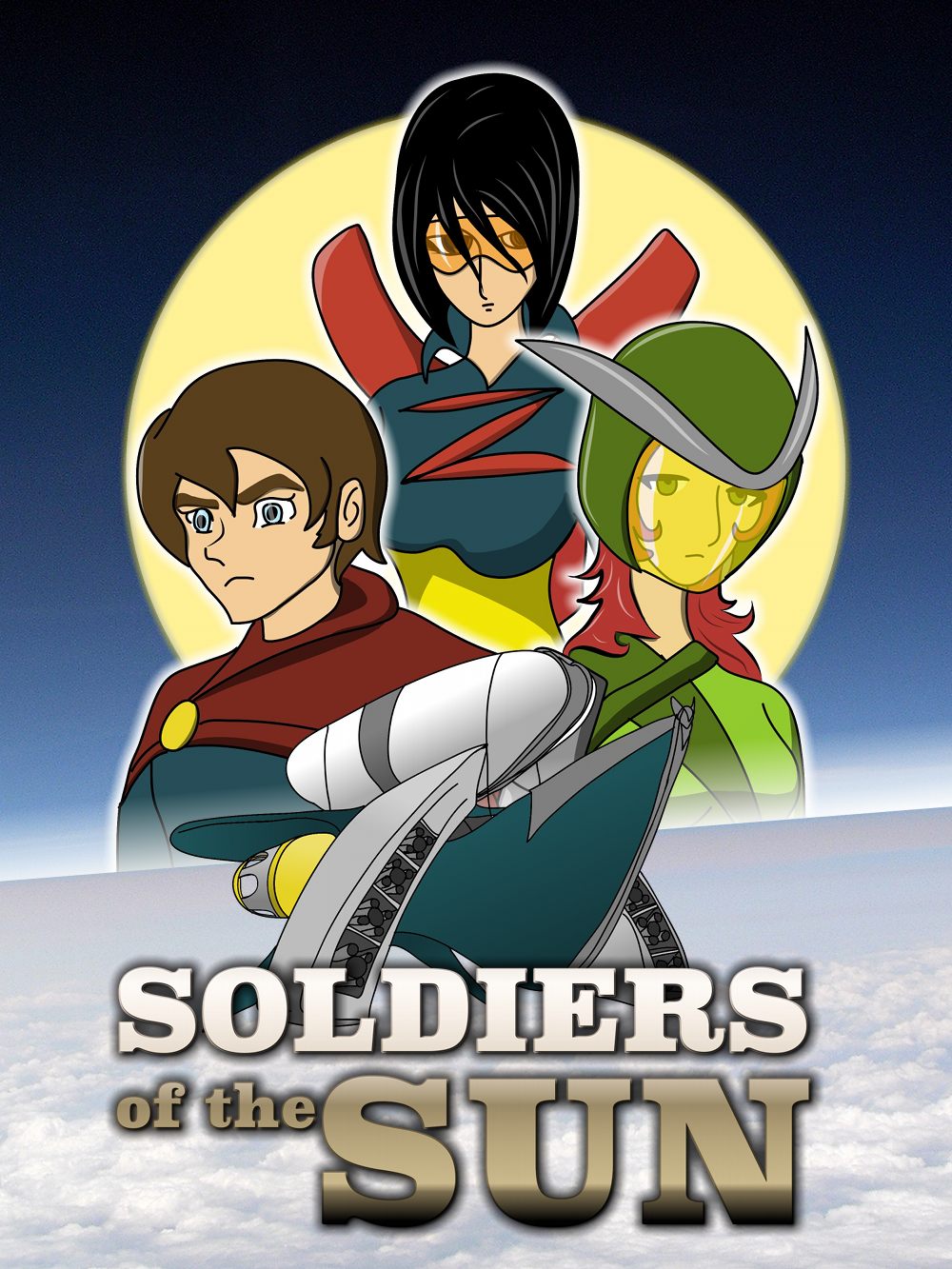 Update:
People asked for T-shirts,
so I opened up a Cafepress Store
So on Monday
I finished detailing the fake anime import Soldiers of the Sun
. I also posted two versions of the theme song (
long version
,
TV edit
).
Well, last night... umm... my hand slipped? And suddenly I had a promotional poster for
Soldiers of the Sun
designed?
Yeah. That's what happened.
Anyway, I thought I'd share it. This is destined for the inside of
UnCONventional
's fifth book (which will come out in the spring). I will admit to recycling a ship from
The Chronicles of Crosarth
, but I liked it well enough.
And I swear this is my last
Soldiers of the Sun
post.
For now.
- Traegorn
[
Comments ( 0 )
][
Trae's Blog
]
[
Powered by TRHBlogs and lots of Caffeine
]