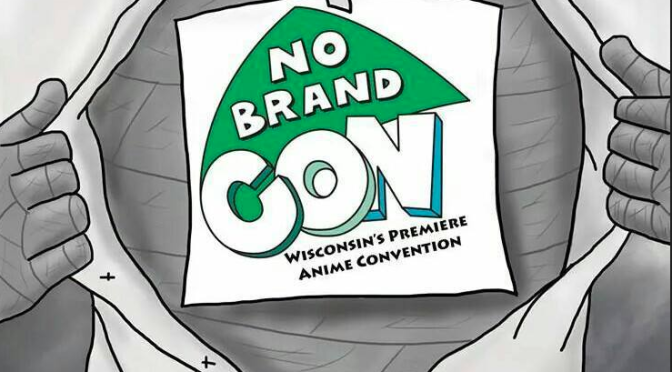 So this weekend is
No Brand Con
in the Wisconsin Dells. For those of you who don't know, I have a bit of history with this particular convention... in that I co-founded it, held almost every position in the organization including Con Director, and may or may not have come up with the name (well probably not, but no one actually remembers who did).
While I do maintain a minor staff connection as co-founder, I haven't been an active part of management for years. That said, No Brand Con will always be home for me... even though it's now in a completely different city than when I was in charge of it.
Anywho, I'm going to be there, so you should be there too. If you
are
there, you can find me in a few places over the weekend.
First and foremost, I'll be bouncing between two tables throughout the day. I'm splitting my time between my table in the Artist Alley (selling print copies of
UnCONventional
and
The Chronicles of Crosarth
) and the
Nerd & Tie Expo
table (selling preregistrations and
dreams
).
I'll also be doing a handful of panels this year, which have been scheduled into a single three hour block... because the universe wishes to break me. Or something. In any case, they're all scheduled for Saturday night:
Podcasting on a Budget Sat. 8:00pm Panel Room One
Want to learn to podcast but you're broke? Join me for an hour and I'll teach you how. By the end of it, I'm sure you'll be at least a little less confused.

Nerd & Tie LIVE! Sat. 9:00pm Panel Room One
Join Pher, Nick and Myself for a live recording of the Nerd & Tie podcast! Also joining us this episode is special guest host Gen Prock! Just because! Also, Pher thinks he'll be sober this time around. Let's find out if he's right!

Webcomics A to Z Sat. 10:00pm Panel Room One
Hey, I do webcomics! Hey I want to teach you how to do webcomics too! In a panel that I didn't expect to be in the middle of the night, join me as I walk you through all the stuff you need to know before you do a webcomic! It'll be an adventure!
So yeah, that's what's happening. Remember, my next convention after this is
Anime Central
in the Chicago area May 20th-22nd. If you can't see me at No Brand Con, you can still totally find me there. But really, you should try to do both -- because that would make you an awesome person.
I mean, unless you can't
afford
to do both -- then you can still be awesome. Awesomeness knows no economic demographic.
Or something. I'm kinda tired right now.