Geek.kon this weekend!
Posted August 20, 2014 - 9:26:54
---
So this weekend I'll be heading up to Madison, WI for
Geek.kon
2014! I'm excited. Geek.kon is a multi-genre con that I've been to almost every year of it's existence (I missed Geek.kon 3 back in the day, and I feel bad about that -- but my sister was getting married, and family always takes priority). This con has changed so much over the years, but it's been consistently fun regardless.
Anyway, I'll be in the Artist Alley portion of the vendor room most of the weekend, and we're also doing an episode of the
Nerd & Tie podcast
live at 6pm on Friday night.
You should come to that, it'll be awesome.
Anyway, if you're looking for me in the Artist Alley, this is where you'll find my table: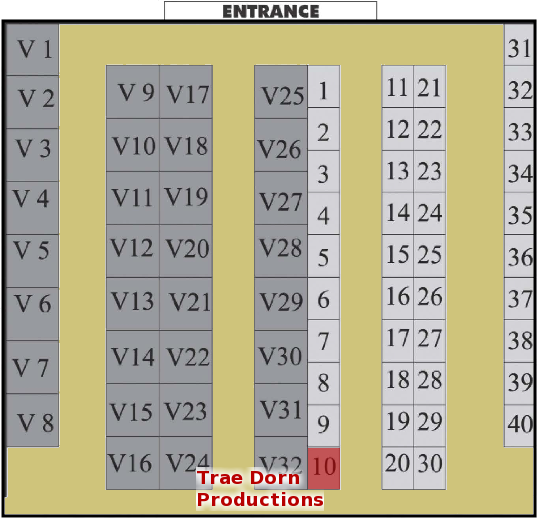 If you can make it down to and/or up to Madison for the weekend, you should come. Because it'll be an awesome time.
Just do it already.
- Traegorn
[
Comments ( 0 )
][
Trae's Blog
]
[
Powered by TRHBlogs and lots of Caffeine
]