Random Art: An Uncertain Moment
Posted November 11, 2016 - 15:41:23
---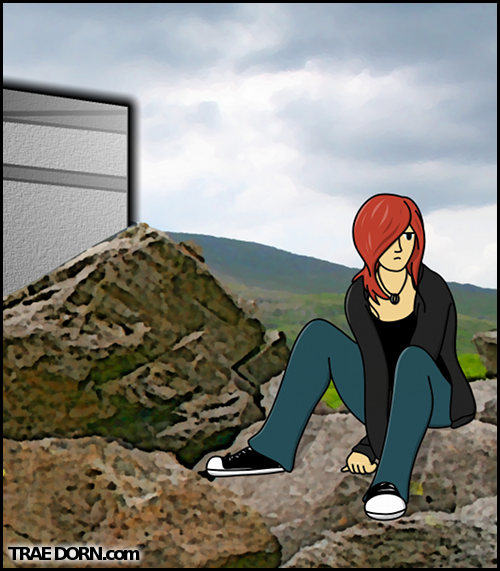 I wanted to clear my head from the post I made earlier this week (which broke over a month of silence on this blog). I didn't have a lot to say though (since the contents of said previous entry are still heavy on my mind), so instead I decided to post something I drew today.
This is just a random drawing of N.K. from "
The Corridor
" project I detailed in the blog last February. Obviously there have been tweaks to the character model, but nothing significant.
I don't have a lot more to say other than "I drew a thing" though, so I'm going to leave things at that.
So yeah.
- Traegorn
[
Comments ( 0 )
][
Trae's Blog
]
[
Powered by TRHBlogs and lots of Caffeine
]