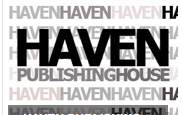 If you're in the midwest con scene, you may have heard how "Haven Publishing and Entertainment" allegedly ripped off convention personalities Samurai Dan and Jillian. And while (based off my reading of
their Indiegogo campaign
) "Samurai" Dan Coglan may not have been as business savvy as he should have been, it's clear that if what he alleges is true, he's the victim.
And I tend to believe him.
All it took to convince me was spending a few hours looking into Haven Publishing and Entertainment's owner Emanuel "Manny" Camacho.
Camacho's not a new face to controversy in the Geek and Convention scene, first making waves almost a decade ago as the head of the failed Kunicon convention. Kunicon (originally named OtakuCon until someone at Otakon found out) was started as a for profit venture by a travel agency (not kidding) in hopes of running multiple events across the nation.
After their first Miami event in December of 2004, staff claimed an attendance of 5000. This number though appeared to have been fabricated out of pure bull malarky, and many who had been at the convention contested it. Camacho originally stood by the numbers, though almost a year later issued a comment saying it was closer to 3400.
Of course, I'm not sure I even buy that, as I've always stood by the wisdom "When it comes to con attendance, never trust a round number."
Originally planning to operate twelve events in a year, Kunicon folded after just the first four. With this collapse, most of the animosity fell on the owners "Subarashii Nation" (formerly D20, Inc.) and not Camacho himself.
So Camacho recovered.
Camacho's next venture was a company called GPX Gaming. GPX Gaming's purpose, as far as I can tell, was offering video game support for cons. He also founded a convention called GAMME Expo which was to have been run in June of 2010. GAMME Expo was cancelled only weeks before the event though, leaving many attendees on the hook for hotel and airfares.
Camacho and GPX Gaming's list of sins don't end there, as I was also able to find allegations of not paying money promised to employees.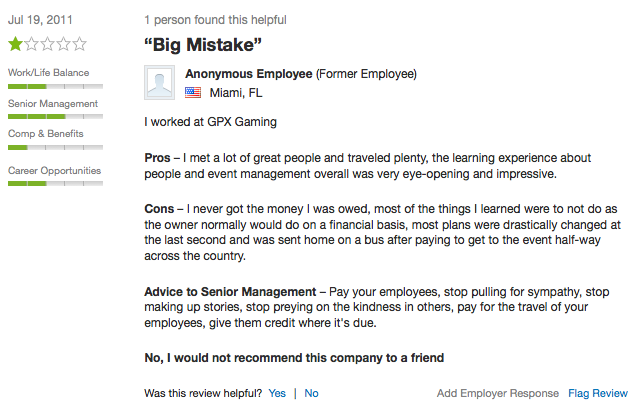 Whether it was community animosity that ended GPX Gaming's run or Camacho just deciding to move on, I can't be sure — but regardless the site was taken down and the name retired.
And that's when we get to Haven Publishing and Entertainment.
Camacho's latest venture, with a name eerily similar to the unrelated companies "Haven Entertainment" and "Haven House Publishing" claims to be a publisher of books and comics. At the moment
the website appears to be down
, but they do have a
Twitter page and a
Facebook Page
.
A Facebook page that claimed they had 20,000 twitter followers.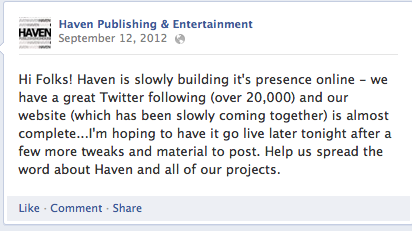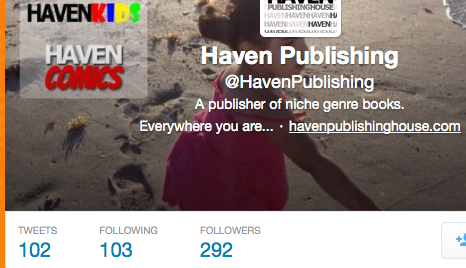 Yeah…
Haven Publishing and Entertainment makes a lot of announcements about upcoming works on these pages, but you'll have a hard time finding a published record of any of them. The only book I was able to locate was Camacho's memoir, which is the awkwardly titled "I Think? No, I'm Sure... God Hates Me." Even that book doesn't appear to be available for sale anywhere. If any of these books were ever published, there would be traces all over the net. Hell, I print independently, have very few readers, and you can still walk into a Barnes & Noble or punch up Amazon and order the first volume of The Chronicles of Crosarth.
Hell, I think I
personally
have published more books than Haven Publishing and Entertainment ever has. If a "webcomic artist with a moderate following" is printing more books than your publishing company, it's probably a bad sign.
Which brings us back to "Samurai" Dan Coglan's Indiegogo campaign. When Coglan claims Camacho made big promises, I believe him. Coglan may have violated the golden rule of "never spend a dime until the check clears," but Coglan's lack of business savvy is exactly why he was targeted by the likes of Camacho.
And Emanuel Camacho is still at it. Right now, he's scheduled to be a guest at "
Ring of Fire Con
" at the end of the month. In the
bio for Haven Publishing and Entertainment on the ROFCon website
, it even still lists Dan Coglan as an author with his company. He even tells people to look for Haven's books at a long list of major retailers… but, again, none of which actually appear to carry his product.
And it doesn't seem like this is the only time Camacho has exaggerated. Just looking at
AnimeCons.com
bio, he claims:
Manny has been a project manager on films like Legion, and Blacktino, he has Executive Produced The Fellows Hip: Rise of the Gamers filmed here in Virginia, Ravedactyl and Codename Justice (from Beyond Comics), and The Other Way (currently in development), and is finishing his first horror screenplay with writing partner Gabriel Novo for Hippo Films. He just finished a reality series for MTV as an Associate Producer and is now working with a new Studio as an Executive Producer on a few video games based on.
But when you look at his IMDB page, you find… well..
nothing but blankness
.
Which means something
was
listed there, but was later removed.
I guess I'm just left asking myself, why on earth does anyone still do business with this guy. The only answer I can come up with is that he preys on the naive. And while a part of me will always have problems mustering a ton of sympathy for cases like Dan Coglan (where a little research and some forethought could have avoided this debacle), it angers me that predators like Camacho are moving through our community and taking advantage of Coglan's ilk.
I think I just dream of a world where ignorance is broken by experience, and not by some jackass screwing you over.
Dig deeper…
GPX-
http://www.glassdoor.com/Reviews/Employee-Review-GPX-Gaming-RVW1027781.htm
http://8wayrun.com/threads/g-a-m-m-e-orlando-florida-june-4-6-2010.4784/page-8
http://www.companynamesucks.com/gpx-gaming-sucks-7913.html
Kunicon-
http://en.wikipedia.org/wiki/Kunicon
http://blueneon.xidus.net/kcore/otakucon.html
http://animecons.com/news/article.shtml/193
Indiegogo campaign -
http://www.indiegogo.com/projects/support-samurai-dan-jillian
Haven Publishing:
https://twitter.com/HavenPublishing
https://www.facebook.com/HavenPublishing
Further Reading -
http://www.adistantsoil.com/2014/01/15/very-bad-publishers-the-strange-case-of-haven-publishing-2/